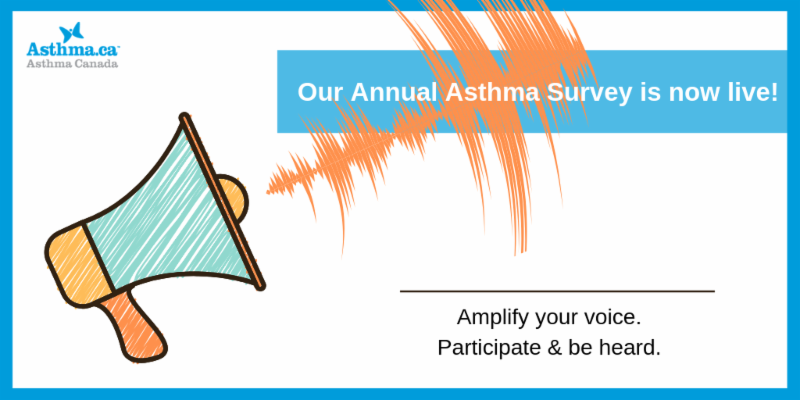 This is a quick survey that will take approximately 15 minutes of your time and will help us capture a snapshot of the patient experience of asthma in Canada. Your participation will help us identify pressing issues and areas for improvement in asthma care.
Your input is extremely valuable to us and will help us determine and raise awareness about how asthma impacts Canadians and the quality of supports, care and treatments available to us. Make your voice count!
We have some fantastic giveaways for those that complete the survey! If you are among the first 30 people to complete the survey, you will be eligible to receive a trendy inhaler sleeve. All survey participants will be entered into a draw for a chance to win one of ten spacers. If you would like to participate in our draw, you will be requested to provide your email address at the end of the survey. Asthma Canada will ensure that your email address is stored separately from your survey responses to ensure your anonymity.
Survey closes June 30, 2020.