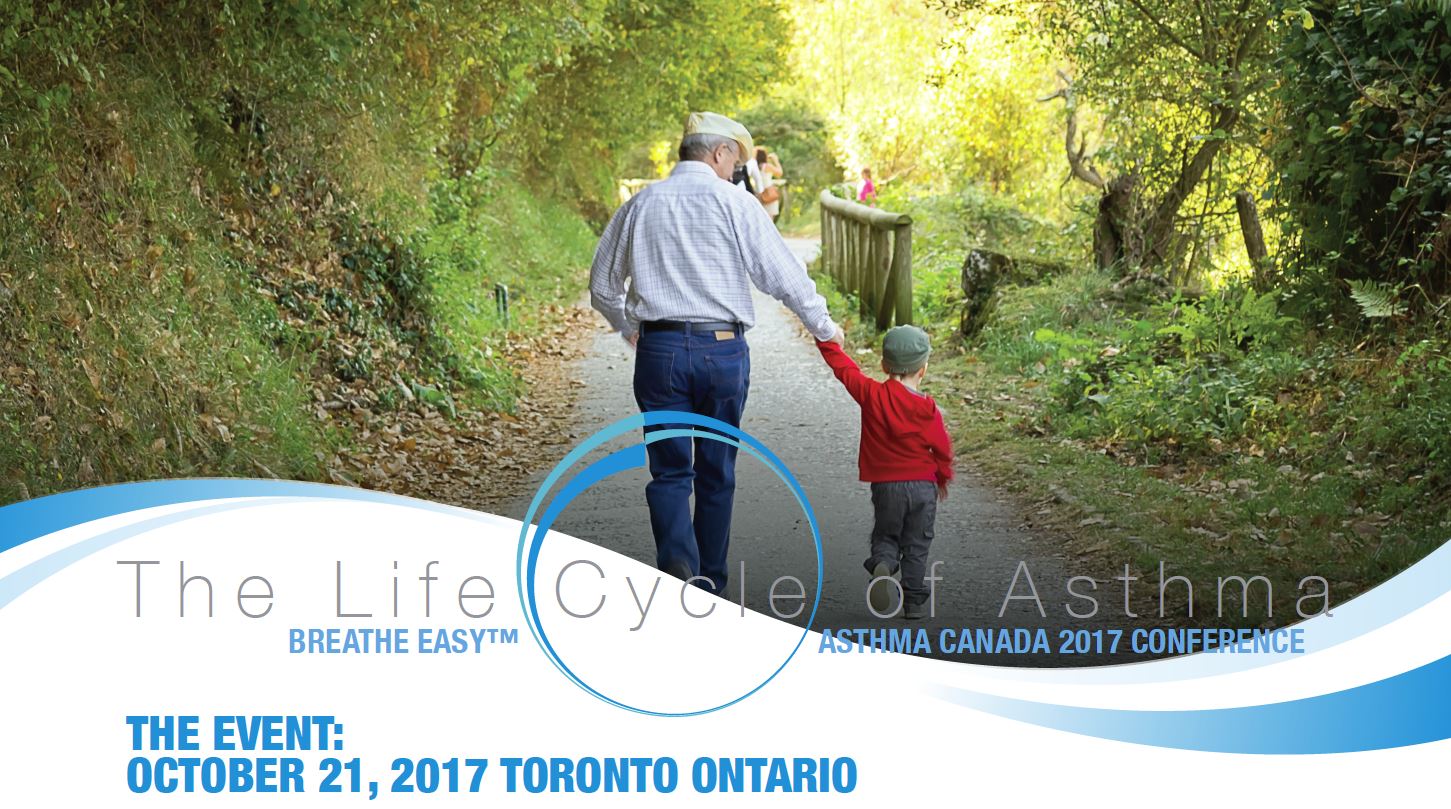 For Immediate Release                                                                                                                      
October 18, 2017
Asthma Canada Announces Recipients of 2017 Leadership Awards
TORONTO, ON – Asthma Canada today announced its 2017 Leadership Awards recipients, recognizing outstanding leadership in health research and advocacy. The awards will be formally presented to recipients on October 21st in Toronto, at Asthma Canada's fourth annual conference, Breathe Easy – The Life Cycle of Asthma.
"The number of Canadians living with asthma is rising daily. More than ever, there is a need to drive positive change on both healthcare and policy levels to ensure the best health outcomes for people with asthma," said Vanessa Foran, President & CEO of Asthma Canada. "Our leadership awards recognize outstanding contributions that have made a tangible difference in improving the quality of life for people living with asthma."
At this year's Breathe Easy conference, Asthma Canada will celebrate two award winners for their efforts in the fields of health research and advocacy. This year's winners are:
Dr. Shawn Aaron, of the Ottawa Hospital and the University of Ottawa, is the recipient of the 2017 Leadership Award in Health Research for his groundbreaking research examining misdiagnosis of asthma and the prevalence and economic/health burden of undiagnosed airflow obstruction in Canadian communities. It also recognizes his significant lifetime achievements in asthma related research over a very distinguished career.
The Pembina Institute will receive the 2017 Leadership Award in Advocacy, for their outstanding work researching and advocating for policies that reduce the use of fossil fuels, support the transition to clean energy, and accelerate the elimination of coal-fired electricity plants and their associated air pollution.
The 2017 Leadership Award recipients encapsulate values Asthma Canada holds dear, including innovation and progress in the field of asthma research, and the promotion of clean energy and clean air. On behalf of the asthma community of Canada, Asthma Canada congratulates Dr. Shawn Aaron and the Pembina Institute on their outstanding contributions.
The Awards luncheon will be held on October 21
st
 in Toronto, at the Breathe Easy Conference. Seating is limited, so register early by visiting 
www.asthmacanada.ca/conference2017
.
-30-
Contact: 
Mehnaz Rahman
Communications Officer
Asthma Canada
416-7878-4050 ext. 112