Asthma Canada is committed to improving the lives of the Canadian asthma community through education and support services, research and advocacy. This year, we are offering a series of five free online webinars to educate and raise awareness for people affected by asthma. Our Speaker Series Webinars address key topics and issues pertinent to the asthma community.
Asthma in Children: Management and Support
On Wednesday, August 22 at 1:00 pm (EST), we will be hosting a FREE webinar with a Registered Respiratory Therapist/Certified Asthma Educator on Asthma in Children: Management and Support.
The September back-to-school period brings a dramatic increase in hospitalizations for children living with asthma. Kids returning to school in September face increased exposure to viral infections and other asthma triggers such as dust mites and moulds. However, with correct management, most asthma-related hospitalizations can be prevented.
This webinar includes a Question & Answer session with the guest speaker, giving you the opportunity to ask an experienced Certified Asthma Educator from one of the top children's hospitals in Canada for tips on how to prevent asthma exacerbations. Don't miss this opportunity to hear Susan Balkovec speak about asthma management in children.
What You'll Takeaway:
What happens when your child is diagnosed with asthma?

What are some best practices for managing your child's asthma?

What support does a child living with asthma need in their daily life?

What support does a child living with asthma need in school or at the playground?
Guest Speaker: Susan Balkovec (BSc, RRT, CAE)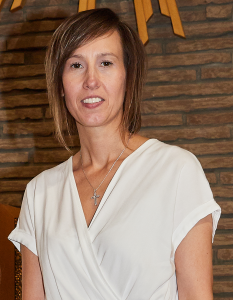 Susan Balkovec is a Registered Respiratory Therapist and Certified Asthma Educator in the Respiratory Medicine Division at SickKids hospital in Toronto. In her role, she provides asthma education to families of children who have been hospitalized or been to the intensive care unit (ICU) for asthma. She collaborates with the multi-disciplinary team regarding asthma management and with the families during scheduled visits in the ambulatory asthma clinic.
As an educator, Susan has been very active within SickKids promoting standardization of asthma education and management with other staff members to improve programs. She has taught both students and teachers about proper asthma management at a number of schools in the Greater Toronto Area.
Susan was also involved in the early stages of The Canadian Healthy Infant Longitudinal Development (CHILD) Study, a prospective longitudinal birth cohort study still in progress which looks at early determinants of asthma and allergy.  As the lead respiratory therapist, she directed the infant pulmonary function team looking at the role of lung function variables early in life.