On October 18, 2018, at 1:00 PM (EST) we will be hosting a FREE webinar on Asthma Phenotypes to help members of our community understand how new research may lead to more personalized forms of asthma treatment and improved health outcomes. 
While asthma was previously viewed as just one disease, emerging studies have revealed its complexity and the fact that asthma is a heterogeneous disease, meaning that there are many different types of asthma across the spectrum of severity. These different types of asthma are called asthma phenotypes, distinguished through identifiable clusters of demographic and clinical features, lung function and patterns of inflammation. While different phenotypes can produce similar symptoms, the underlying mechanisms can be very different, and can be predictive for response to treatment. Insight into asthma phenotypes can lead to personalized treatment and targeted therapies. 
Join us to hear Dr. Patrick Mitchell, MD, FRCSC, speak about asthma phenotypes and the future of asthma treatments. Dr. Mitchell is a Clinical Assistant Professor with research interests in asthma, COPD, and chronic eosinophilic airway disease. He has made significant strides in asthma research over his career, and was appointed director of the Asthma and COPD program at the Rockyview Hospital in Alberta.
What You'll Take Away From Dr. Mitchell's Talk:
What are asthma phenotypes?

How to know what type of asthma you have.

How can our knowledge of asthma phenotypes be used in treating asthma and Severe Asthma? 

What's new in the field of asthma phenotype research
Guest Speaker: Dr. Patrick Mitchell (MD, FRCSC)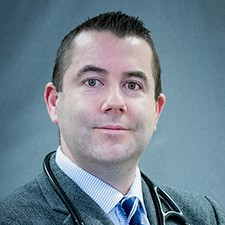 Dr. Patrick Mitchell joined the University of Calgary's respiratory team in July 2016. He trained as a specialist in Respiratory and Internal medicine in Ireland. He undertook a two year clinical and research fellowship at McMaster University under Prof. Paul O'Byrne. This encompassed translational research in airway inflammation and servicing both general respiratory and airway inflammation clinics.
Dr. Patrick Mitchell also completed a two-year Medical Doctorate thesis on the role of IL-33 in allergic asthma. He has been appointed director of the Asthma and COPD program at the Rockyview Hospital. He has authored numerous peer reviewed research manuscripts and co-authored a book chapter on asthma. His clinic interests are asthma, COPD, chronic eosinophilic airways disease, autoimmune pulmonary diseases, Sarcoidosis, Pulmonary Thromboembolic disease and airways disease in pregnancy.