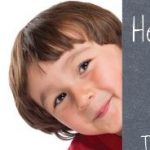 For Immediate Release
September 6, 2018
TORONTO, ON, September 6, 2018 – September is when thousands of school-aged children end up in hospitals and emergency rooms as a result of asthma-related issues. The third week of September, in particular, is known as the September Asthma Peak.
Hospital admissions for children with asthma rise 20% to 25% in September.
At the start of a new school year, kids are in close proximity with each other and many germs, increasing their exposure to viral infections and colds. Viral infections are significant triggers of asthma symptoms in school-aged children, being the primary cause of up to 85% of childhood asthma exacerbations. In addition, more than 60% of children who were admitted to emergency rooms with asthma also suffered from rhinovirus (the common cold). For children living with asthma and especially Severe Asthma, a simple cold can lead to life-threatening symptoms and unscheduled emergency room visits.
Asthma exacerbations during the September Asthma Peak are associated with a rise in seasonal allergens along with the reduced compliance with asthma controller medications. Classrooms expose children to common asthma triggers such as dust mites, moulds, and animal dander while weed pollens tend to peak outside. Furthermore, summer tends to disrupt the routine of regular controller usage, leaving children more susceptible to asthma attacks in the fall.
The good news is, with correct management, most asthma-related hospitalizations can be prevented altogether.
"As children start returning to the classroom, a few simple precautions can prevent a trip to the emergency room," said Vanessa Foran, President & CEO of Asthma Canada. "The common-sense tips that we suggest can drastically increase the likelihood of a safe and symptom-free return to school."
Asthma Canada encourages parents of children living with asthma to develop a personalized Asthma Action Plan for their kids with their doctor. The plan is used to identify early warning signs of an asthma exacerbation and is proven to help better manage a child's asthma. A fillable template can be downloaded for free from our website.
Asthma Canada also recommends parents follow these tips:
Share a copy of your child's Asthma Action Plan with school officials and teachers.

Help your child understand their asthma triggers and teach them how to avoid them.

Make sure your child takes their asthma-prevention medication as prescribed, even when they are symptom-free.

Make sure your child knows how to use their puffer by themselves (if old enough), or when to ask an adult for help.

Ask school officials about rules for asthma medications and ensure your child is able to carry their medications on hand at all times.

Teach your child proper hand washing techniques and stress the importance of frequent hand-washing to avoid catching a cold.

Make sure your child and other family members get the seasonal flu shot every year.
A number of September Asthma Peak resources are available on Asthma Canada's website to help parents prepare their children for a safe and healthy return to school.
About Asthma Canada
Asthma Canada is a national organization that provides evidence-based, asthma information, education, management tools and support programs for all Canadians living with asthma. Asthma Canada continues to expand and improve its collection of educational resources for campaigns such as the September Asthma Peak. More information about Asthma Canada's programs and services can be found at www.asthma.ca.
-30-
Media Contact:
Vanessa Foran
President & CEO, Asthma Canada
vanessa.foran@asthma.ca
416-787-4050 x100