The holidays can be a wonderful time for children and families. But for some, this magical season isn't exactly care-free.
Part 1: Wishing for a Wheeze-Free Holiday
Imagine running around, laughing, and playing in the snow with your siblings as a young kid. Your little sister is absent though – you're sad that she's unable to participate and losing out on all the fun.
Payton and her family have been on a rollercoaster of emotions since the day she was born. Growing up, Payton had to watch her brothers and sisters from the sidelines and miss out on so many activities. Coughing, wheezing and shortness of breath had her visiting the emergency room more often than the playground.
After several trips to the hospital, doctors finally issued Payton a referral for an allergist. This was just the beginning of her challenging medical journey. Her family started an ongoing cycle of waiting, testing medications, journaling symptoms, more emergency trips, and more waiting. She visited the hospital so often that the doctors recommended her family purchase an oxygen reader and nebulizer to track her oxygen levels from home and initiate treatment when necessary.
"I had so much fear, sending my girl to school, not knowing how the school would handle it if she had a sudden asthma attack,"
When she started junior kindergarten in 2019, she was already missing a lot of school because of the viruses that were going around the classrooms. "I had so much fear, sending my girl to school, not knowing how the school would handle it if she had a sudden asthma attack," her mom, Sheila, remembers. "When March 2020 hit, our family went into panic mode."
The whole family hunkered down at that point and turned to online learning for all six kids. Doctor and specialist appointments became harder to get and hospitals introduced a whole new set of protocols. At the end of 2020, the results of her oxygen tests were declining, and Payton's medical team prescribed a monthly biologic for her.

This marked a turning point for Payton. Her allergy symptoms, skin and reliance on her inhaler all improved. "We could watch our girl run around and play, do extra activities and live life as a normal little girl," remarked Sheila.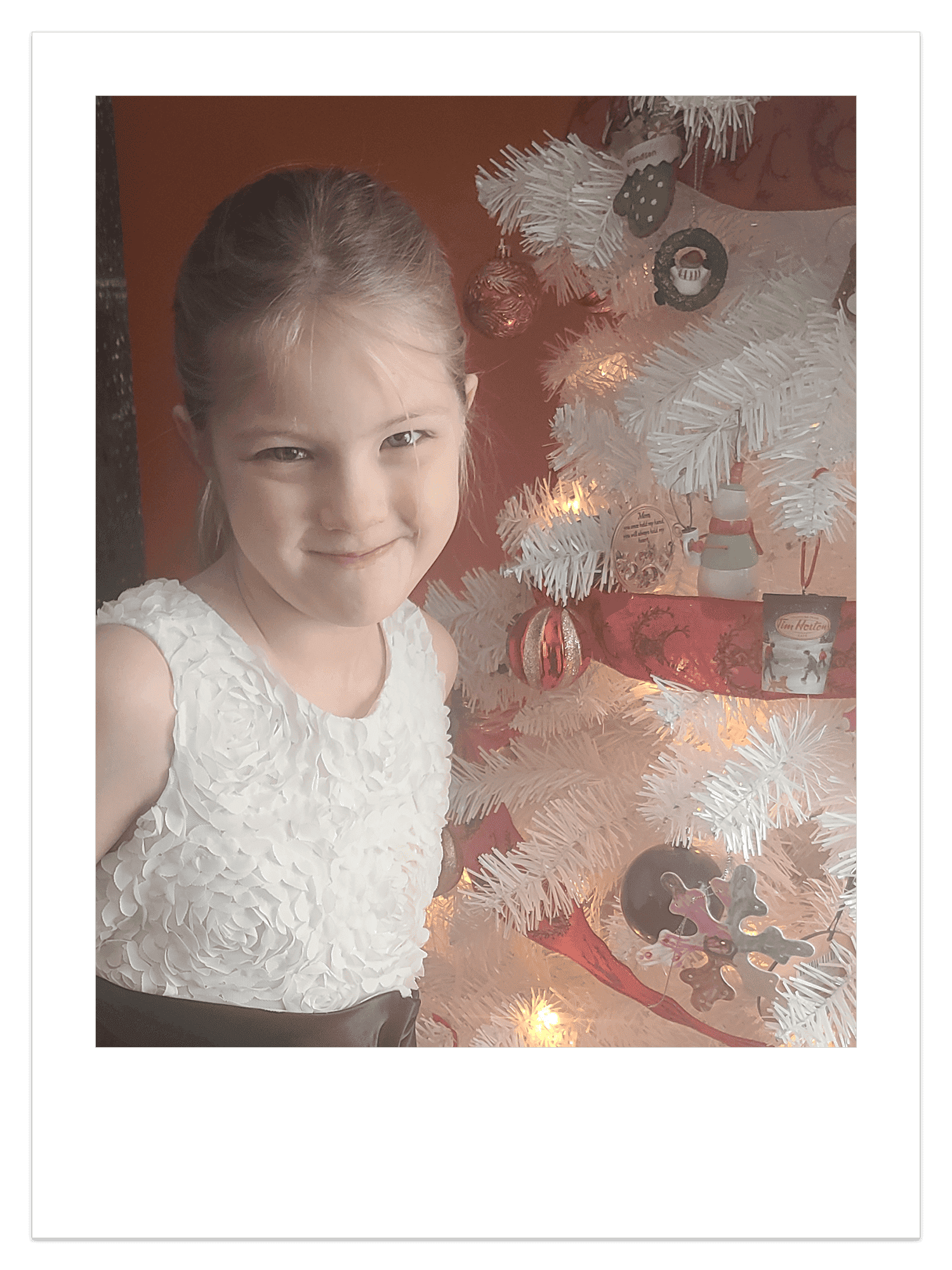 But the normalcy was short-lived. In December 2021, the family received a call that they were not expecting: they lost coverage of the monthly shot. There was no other way that the family saw, as Sheila is a stay-at-home mom, and her husband didn't have health benefits through his work. January 2022 came around and the coughing, wheezing and trips to the hospital returned. During this time, she was prescribed daily doses of prednisone, three different inhalers, three different nebulizer medications, two ointments, a nasal spray and allergy medications. Payton had to give up dance because of her breathing difficulties and she couldn't make friends through extracurricular activities and sports. She was suffering physically and emotionally.
"I believe one of the biggest problems families face is the cost of medications and testing."
"I believe one of the biggest problems families face is the cost of medications and testing," stated Sheila. Asthma Canada agrees and advocates for all Canadians living with asthma so they can have equitable and timely access to prescription medications based on the best possible outcomes, rather than their ability to pay.
Over 900,000 children in Canada have asthma. Their families worry about their physical and emotional wellbeing every day. Unfortunately, finding a medication that works for their child is just the first step. Securing access can feel arduous and precarious. You can change that. Help Asthma Canada advocate for equitable access to medications.
Part 2: The First Step in Directing Future Education on Biologics in Children
With Asthma Canada's experience in advocating for choice and access to medications, Payton has since regained access to her monthly biologic injection. However, no permanent solution has been secured. "We are always worried each year that her shot will be discontinued and not be covered for her. Each holiday I continue to pray that medications will be covered for all asthma patients." 
While people living with asthma are experiencing relief with biologics, the effects of this medication are still understudied when it comes to children. Lead Researcher, Shirley Quach, and Senior Scientist, Dr. Teresa To are endeavoring to change this. With their team at SickKids Hospital in Toronto, this pair will be analyzing the health outcomes of patients throughout their childhood.
"With more information, we will better understand the role and impact of asthma biologics in children and their families, and guide clinical practices," explains Shirley. "This will be one of the first steps in directing future education and research to support their lung health and management." 
Asthma Canada donors can be proud of their role in supporting groundbreaking research. Thanks to their generous contributions, Asthma Canada has signed on as a collaborator of this project. This commitment brings hope to uncover better treatment plans for children, like Payton. 
You can make a difference for children living with severe asthma across Canada. New biologic medications are available for asthma patients, but more data about their effects on children is still needed. Help researchers better understand short-term and long-term health trends, as well as form clinical guidelines specifically for children.