Education
Asthma education is key to taking control of your disease and living life symptom-free. If you know how to manage your asthma, you can avoid asthma attacks and stay active.
Advocacy
We advocate for change on issues important to the asthma community, like access to medication. Learn more about how our advocacy initiatives are helping Canadians breathe easy.
Research
Our National Research Program supports research into both early-onset and late-onset asthma. Together we are working to further our understanding of asthma and one day, unlock a cure.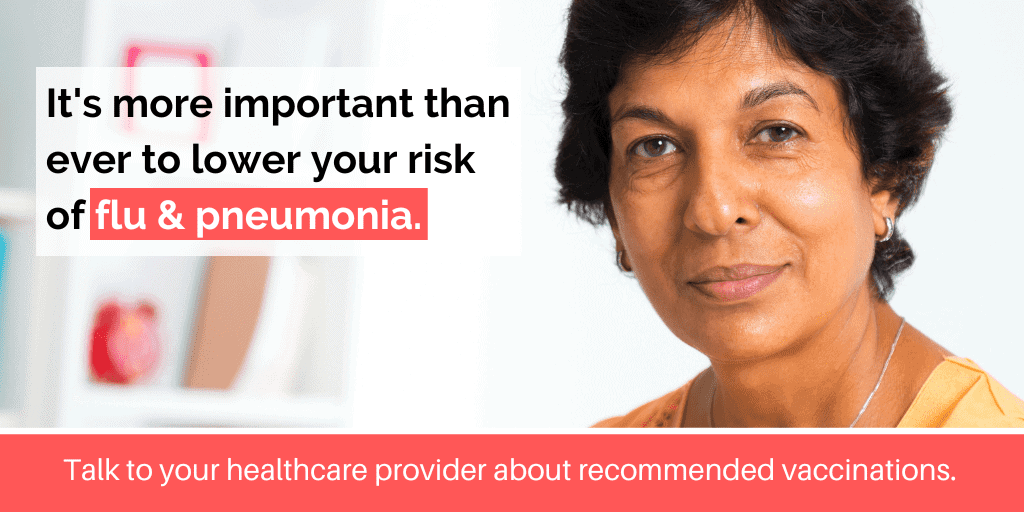 Flu season is here
People with chronic health conditions like diabetes, cardiac or pulmonary disorders and asthma are among those at most risk from influenza. Individuals with chronic health conditions like asthma also have the highest risk for influenza-related complications.
The most effective way to prevent influenza is by getting an annual flu shot. Dr. Susan Waserman, Chair of Asthma Canada's Medical and Scientific Committee, especially encourages people with asthma and their families to get a flu shot yearly to help prevent complications with their chronic condition.
 "Flu shots are recommended annually to help reduce the frequency of asthma exacerbations, as viral and upper respiratory tract infections can both cause asthma episodes and make people with asthma more sensitive to asthma triggers."
Oral Corticosteroids for Asthma
Most people with asthma do not use oral corticosteroids as part of their treatment plan. Oral corticosteroids can be used to treat uncontrolled asthma or in some cases, severe asthma. 
Learn more
Position Statement on Oral Corticosteroids
It is time to protect people with asthma from oral corticosteroids (OCS) overuse and to recognize overuse for what it is: a warning sign that it is time to improve asthma management.
Asthma Canada continues our efforts to outline and advocate regarding the concerns of overexposure to OCS. Through our Consensus Committee of healthcare professionals and patients, we've developed a position statement which we will leverage in our education and advocacy efforts.
Read Statement
Lire La Declaration
The Lung Vaccination Working Group
Established in 2018, the Lung Vaccination Working Group is a national coalition of healthcare organizations, co-chaired by Asthma Canada and Immunize Canada, working collaboratively to raise awareness about the importance of vaccination and to increase rates of immunization among adults affected by respiratory conditions.
Learn more
You Can Help Stop Asthma Attacks
There are over 3.8 million Canadians living with asthma in Canada, and every year an estimated 250 Canadians lose their lives to the disease. You can help change that. By supporting Asthma Canada, you fund asthma education, advocacy and research to stop asthma attacks today, and unlock a cure tomorrow.