This is Amanda's story. Gary Staples, one of Amanda's loved ones and a paramedic for over 22 years, shares her story with us with the hope it may save someone's life. He urges all Canadians with asthma to never leave home without their reliever inhaler.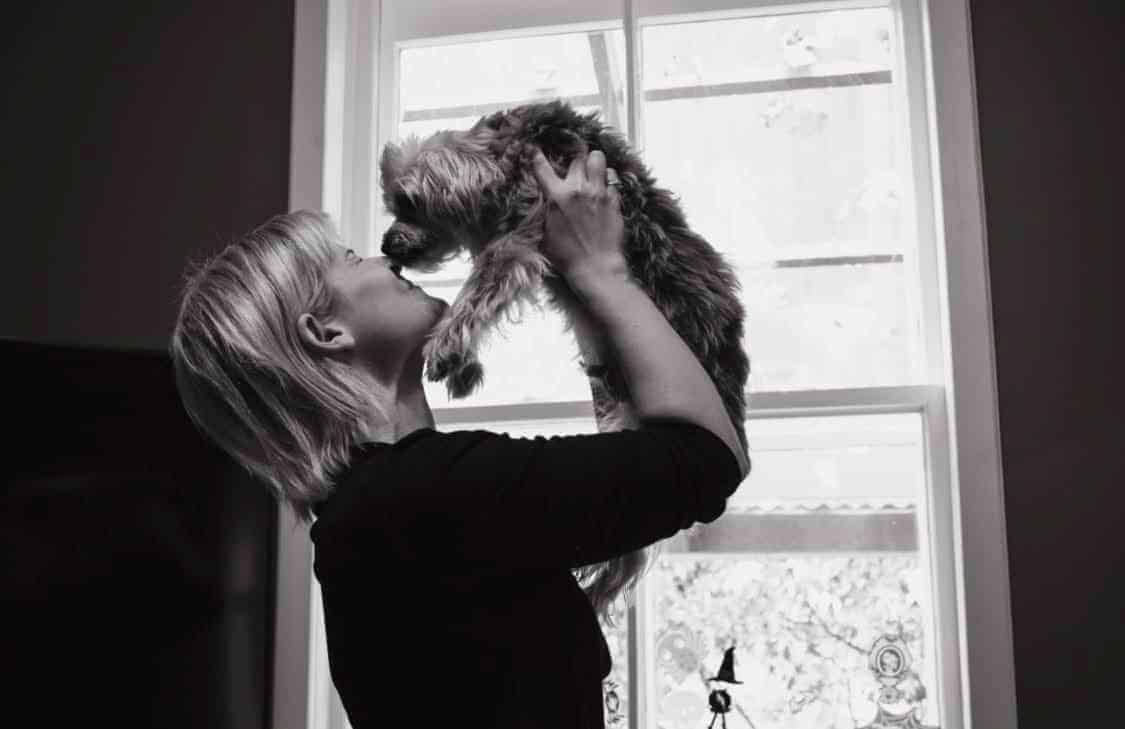 I have been a paramedic for over 22 years and during that time I have told loved ones that their family member did not make it, delivered healthy babies, been to too many car accidents and successfully resuscitated people. Despite all this, I was not prepared for what was to happen on March 17, 2022. 
For many Canadians, St. Patrick's Day in 2022 was a day that many were really looking forward to. After pulling through two long years of a pandemic, people were ready to get out, socialize with friends, and see a return to normalcy. Amanda and I had made similar plans for later that day.
March 17 was a beautiful early spring day, with temperatures reaching mid teens, the snow was melting, and people were outside enjoying the weather. Amanda took this opportunity to do something she loved, going for a walk with her little dog, Scout. He loved his walks. It was about 3pm when Amanda sent me a message that she was heading out. Fifteen minutes later I got another message from her that I will never forget. It contained three simple words: "I can't breathe."
I happened to be in a work vehicle at the time, so I rushed over to where she was—feeling a little embarrassed that she would think I was being overly protective and making a fuss. But I soon found out that wasn't the case. When I arrived, Amanda was barely breathing and in a very desperate situation. I called for back up and did everything I could to resuscitate her before paramedics arrived and took over. She was taken to Headwaters Health Care Centre, our local hospital in Orangeville, where they continued to work on her for over an hour. By 4:30pm that day, Amanda was pronounced deceased.
Amanda was 36 years old, in the prime of her life. She would drop everything if a friend or family member was in need, no questions asked.  Her biggest joy came when she was with her little love bug, her son Ethan. He was everything to her, and she was everything to him. She would do whatever she had to do, just to bring a smile to his face, which happened often. Amanda had the biggest heart and had a soft spot for animals. She would routinely foster pets, until they were rehabilitated and adopted to their forever homes.   
Amanda was healthy, outgoing, worked out almost everyday, and never missed a walk with Scout and Ethan. She had one asthma attack which required her to go to hospital when she was 21. Since then, it seemed her asthma was under control. She had one medical concern, an allergic reaction, in February. I rushed over to her house to help her as her son was home that night. By the time I arrived she felt better. Later that evening the symptoms returned, and I took her to the hospital. She was discharged, given a prescription for an epi pen, and was referred to an allergist and a respirologist. 
While she was waiting for her appointments, she seemed to be having some issues with her asthma. Since I was not with her everyday, I didn't realize how frequent they were. She had an inhaler and her epi pen if needed, and she knew that I was around to call on for help. Her first appointment with the respirologist was virtual and they prescribed another inhaler and advised her that a follow up in-person appointment would be scheduled as soon as possible. We knew it might take awhile to have that in-person appointment because of the backlog of specialty appointments.
Unfortunately, she never made it to that appointment. Her appointment for a respirologist was in her mail box the day after she died. It was scheduled for three month's time.
The system failed Amanda. Waiting three months for a specialist's appointment for a common condition such as asthma is not acceptable. Amanda did not complain. She would not want you to worry, and she never wanted to feel like she was being burden. If she only knew that her situation was more dire than she thought or any of her friends knew, she might be still with us today.
Tragically, as her partner and friend, I would have helped advocate for her, had I known how precarious her situation was. Many of us have unanswered questions and wonder, what if….what if…what if…
Ethan no longer has his adoring mom to help him grow up and navigate the world. Her family and friends have lost an amazing person in their lives too. I live with her loss each day.
In the medical field, asthma is referred to as the silent killer, but we can't remain silent anymore. The time to act is now. So much more can be done to help the more than 3.8 million Canadians living with asthma and the more than 250 Canadians who lose their lives to asthma each year. Asthma is not a disease that attracts much attention, but I urge you to pay more attention—so we can avoid tragic and unnecessary deaths, like Amanda's.
Do you, or a family member, need to speak with a Certified Respiratory Educator to discuss asthma management and support? Please contact our free bilingual HelpLine by calling 1-866-787-4050 or emailing info@asthma.ca